MBW's World Leaders is a regular series in which we turn the spotlight toward some of the most influential industry figures overseeing key international markets. In this feature, we speak to Kaori Hayashi, the Los Angeles-based CEO of Japan-headquartered concert promoter HIP (Hayashi International Promotions). World Leaders is supported by PPL.
---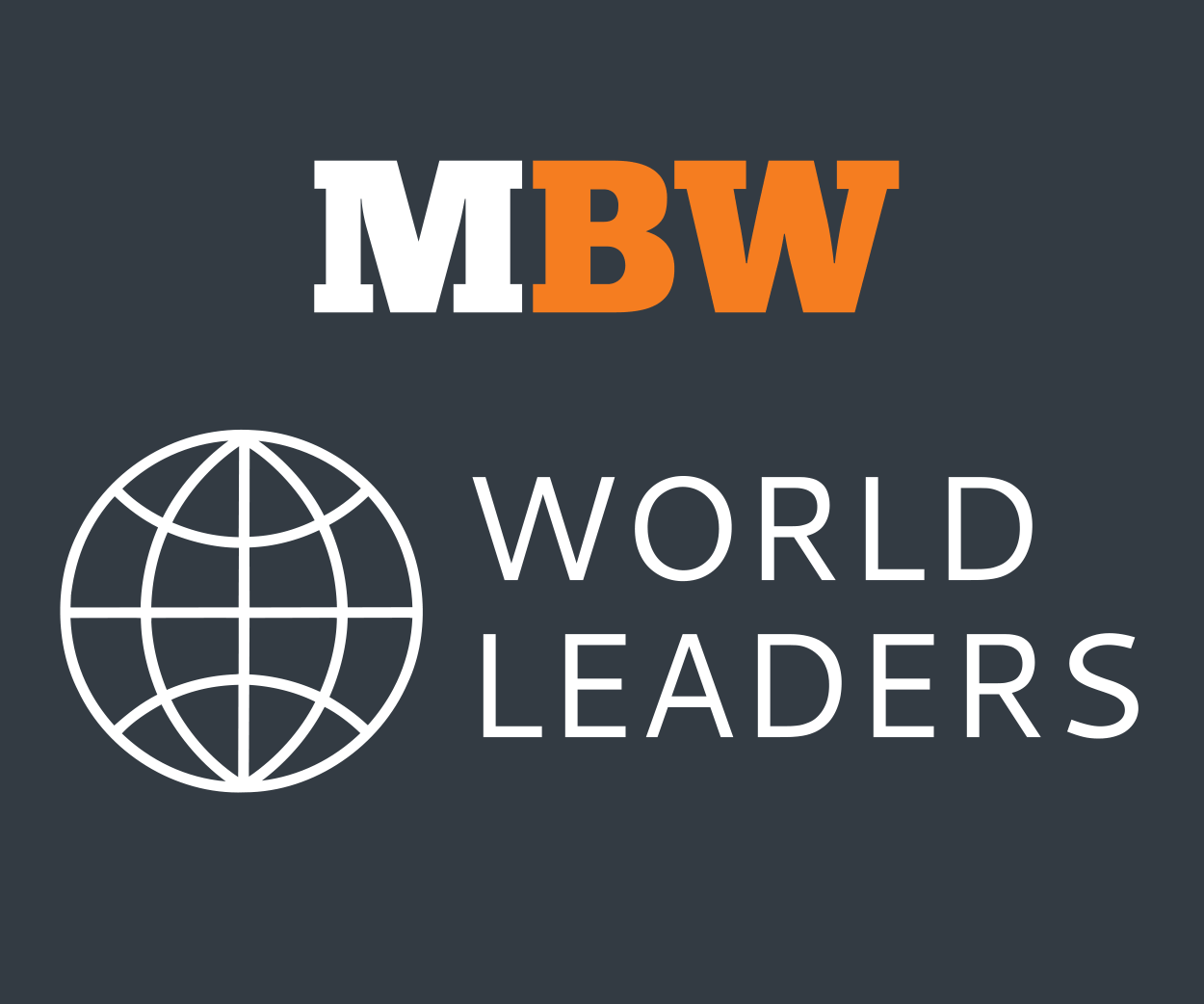 Kaori Hayashi has promoted shows for some of the world's biggest artists in Japan.
The widely respected live music exec serves as a key link between major artists from the likes of the US and UK with Japan, the world's second-largest recorded music market.
Hayashi's current leadership position in the global market follows a global background, having grown up in Japan, and studying at the University of London in the UK. After she graduated, she moved to Los Angeles and worked at the William Morris Agency.
Hayashi's' journey in the live music business in Japan started with her working as an assistant tour manager to Mariah Carey on a stadium tour of the market.
Now, as CEO of Japan-headquartered Hayashi International Promotions (HIP), the Los Angeles-based exec lists some of her career highlights as promoting major shows in Japan by superstars like Bruno Mars, Maroon 5, U2, Taylor Swift, and The Weeknd among many others.
"Bruno Mars' Japan tour needs special mention as I closed the deal and made an announcement at the end of September 2022 for five Dome shows in October," says Hayashi.
"Normally, tickets go on sale six months prior to show date but here we only had four weeks to sell them and he became the fastest-selling stadium artist in Japan.
"Everybody thought I was mad, including my own staff (so they say afterwards), but we managed to sell out in two days."
HIP ended up selling out five shows at the Tokyo Dome for Bruno Mars in Q4 2022 totalling over 200,000 tickets. The company also sold out three shows at the Dome for Maroon 5 in Q4.
Founded over 40 years ago, live music powerhouse HIP is the largest concert promoter in Japan and handles festivals and concerts for both global and domestic artists.
In recent years, in addition to bringing various global superstars to Japan, HIP has also been responsible for taking prominent US rock festival brands into the market.
"Everybody thought I was mad, including my own staff (so they say afterwards), but we managed to sell out in two days."
One such festival was Ozzfest, in partnership with Sharon Osbourne. It debuted in the market in 2013 and returned in 2015.
"Ozzfest Japan was really a breakthrough festival for all rock genres," remembers Hayashi.
"In Japan, there are two categories of fans – international fans and domestic (Japanese music) fans.
"Ozzfest became the first rock festival to integrate both categories of fans together under one roof by providing a line-up of prominent Japanese bands and western rock bands playing on two separate stages side-by-side alternating. It was very cool and Sharon Osbourne helped reunite Black Sabbath for the first Ozzfest Japan which was truly epic."
HIP achieved success again with another American festival export, Slipknot's hard rock and metal festival Knotfest, which debuted in Japan in 2014.
Knotfest took place in Japan most recently in April 2023 after being rescheduled a couple of times due to the pandemic.  "The success of Knotfest has shown that the interest in hard rock is still as strong as ever, " says Hayashi.
"[Plus,] with our sold-out stadium shows of Bruno Mars and Maroon 5 in the last quarter of 2022, we had seen that the demand for top international talent was enormous."
Like most global markets, Japan's live music sector was badly impacted by lockdowns due to Covid.
"For domestic artists, the business effectively closed from March 2020 to July 2020, thereafter, shows did return but with significantly restricted capacities until last year," explains HIP's CEO. "For international shows the market was closed from March 2020 until the middle of last year as foreigners were banned from entering Japan."
Commenting on Japan's post-pandemic comeback, Hayashi says that the recovery for international acts "has been spectacular" but that "the recovery for domestic artists has been slower but we expect next year to see a full return to 2019 levels".
Looking to the future, HIP's Hayashi argues that she would like to see "a bigger priority" given to Japan and Asia generally on the global touring circuit.
Hayashi explains that, "for some global tours, the Asian dates are tagged on at the end whereas the importance of the region warrants a greater focus in mapping out tour itineraries".
Here, Kaori Hayashi tells MBW about other challenges in Japan's live music industry for both domestic and international acts, her views on ticket pricing, streaming, and her overall predictions for the future of the market's live music business…
---
What are the biggest challenges in Japan's live music business?
One of the biggest challenges is in securing venues for international artists. Japan has a vibrant local music industry where shows can be booked up to two years in advance.
With international acts we often have a six-month period or less to secure a venue. Our biggest venue, the Tokyo Dome, is the home of the Tokyo Giants baseball team which limits the dates available for shows. The situation is improving with more venues becoming available such as the K Arena opening later this year with a 20,000 capacity.
Another challenge is access to data when deciding to promote a show. Streaming data is only available to the labels and the major ticketing companies do not share consumer data.
---
What creative or business trends are you seeing in the market that you can tell us about?
We are finally seeing the use of mobile ticketing although Japan is still behind many developed countries in its adoption.
With venues, we are now seeing the encouragement of private ownership with recent tenders soliciting bids from local and international property developers. However, many of the well-known venues in Japan are still owned or partly owned by local governments.
Where are the biggest opportunities in Japan for international artists?
The biggest opportunity for an international artist is to fully cross over to the fans of domestic music. Japanese acts account for nearly 90% of all tickets sold for live music events in Japan. One artist that has achieved this is Bruno Mars. Not only do you need to be incredibly talented you also need to show loyalty to your Japanese fans and regularly perform in the country while actively promoting your shows.
He also cleverly intergraded Japanese music on stage, speaking some Japanese to be one with the fans on stage. I thought that really hit Japanese people's hearts and they appreciate him for it. He makes the effort.
---
What are the biggest challenges for international artists and their representatives in Japan?
One major challenge is to realize that your popularity overseas does not automatically transfer to Japan. Therefore, you may need to scale down your expectations for Japan in the beginning, instead of an arena show as elsewhere you may need to play in a theatre or even a club.
As I mentioned before, you are competing in a market dominated by Japanese artists. You need to accept requests to appear in local TV shows and other media with a positive and easy-going attitude which is a challenge if, as can happen, you have no idea of what is going on around you.
---

What are your predictions for the live music business in Japan in 2023?
The market for international artists looks very promising. After an absence of over two years, fans have a pent-up demand for major acts as we saw in the last quarter of 2022 with Bruno Mars and Maroon 5 (pictured inset).
I also expect an increase in attendance of local shows as all the remaining restrictions from Covid are finally withdrawn. Fans will finally be allowed to scream and shout and remove their masks.
---
plans are being considered by the government in Japan to require concertgoers to carry ID cards to attend gigs to help fight ticket touting. What are your views on that plan and how big a problem is ticket touting in the live industry in Japan?
The Japanese government has been proactive in the fight against ticket touting. In 2019, it banned the resale of tickets for more than face value. Although this has not eradicated the role of ticket touts, it has made the secondary ticket market less attractive for Japanese companies. The use of ID cards is not as simple as it sounds as it relates to a MY Number Card, similar to a US social security number. The government is trying to promote people to apply for an IC chip-equipped My Number Card which is not yet obligatory. It is only using this type of card that the digital ticket can be checked to a person's ID.
Therefore, there is the challenge that a significant share of the population have yet to apply for the My Number card and that physical tickets are still very much in use for many shows.
---
There has been a lot of debate around dynamic ticket pricing. What are your views on this method of ticket selling?
In Japan, dynamic pricing is used extensively in the travel business but so far has had little impact in the concert business. I am sure in the future dynamic pricing will have an important role in Japan, but we do have a strong fan club culture where artists wish to treat their loyal fans fairly and would not want to receive complaints about different ticket prices for the same category of seat.
---
What trends are you seeing in terms of ticket pricing in Japan since the live industry reopened after the Pandemic?
After many years of zero inflation, we are now experiencing price increases in Japan but far less than the US or Europe. As a result, there has been a rise in Japanese concert ticket prices.
---
Back in summer 2019, AEG's Rick Mueller said more artists in the US were able to sell 2,000 to 4,000 capacity shows than at any time in history. Is this rising 'middle class' of live acts something you're also seeing in Japan? If so, how much of a focus is that 'middle class' of live acts for HIP?
The success of these "middle class" acts in Japan is a consequence of the development of new venues. Zepp's been developing a nationwide network of venues of between 2,000 to 2,500 capacities, all following the same basic design. This has helped us plan national tours for these "middle class" acts.
---
How competitive is the live market currently for promoters based in Japan versus global promoters such as Live Nation etc operating in the market?
We only compete with Live Nation for international acts, most of our shows are domestic acts where we compete with many Japanese promoters.
---
What impact, if any, has the growth of music streaming in Japan had on the live business in the market, in terms of international artists touring in there?
Music streaming in Japan has grown impressively in the last few years but still lags behind the US and other western markets. The labels in Japan are now able to release international artists through streaming that they otherwise would not have done. However, the focus of the labels is on domestic artists, and, with a few exceptions, scant marketing dollars are spent on marketing new international acts.
---
Physical music, and particularly CDs, are the dominant listening format in Japan – does this continued demand for physical music translate to strong merch demand at live concerts?
The high sales of CDs can lead to some misleading conclusions. Many domestic acts include various concert ticket offers, meet and greet opportunities and other promotional items in the CDs can lead to fans buying many times over the same CD.
Japanese fans love well-made merchandising and often queue for hours to buy items before they are sold out. I believe it is from the desire to have some physical memento of the show.
---

World Leaders is supported by PPL, a leading international neighbouring rights collector, with best-in-class operations that help performers and recording rightsholders around the world maximise their royalties. Founded in 1934, PPL collects money from across Africa, Asia, Australia, Europe, and North and South America. It has collected over £500 million internationally for its members since 2006.Music Business Worldwide