A two regime Markov switching model for the log of M2 velocity, 1959-2022, as suggested by Rick Stryker: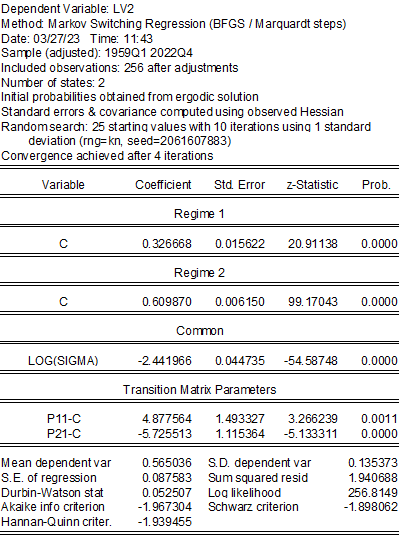 And here are the regime probabilities, smoothed, filtered.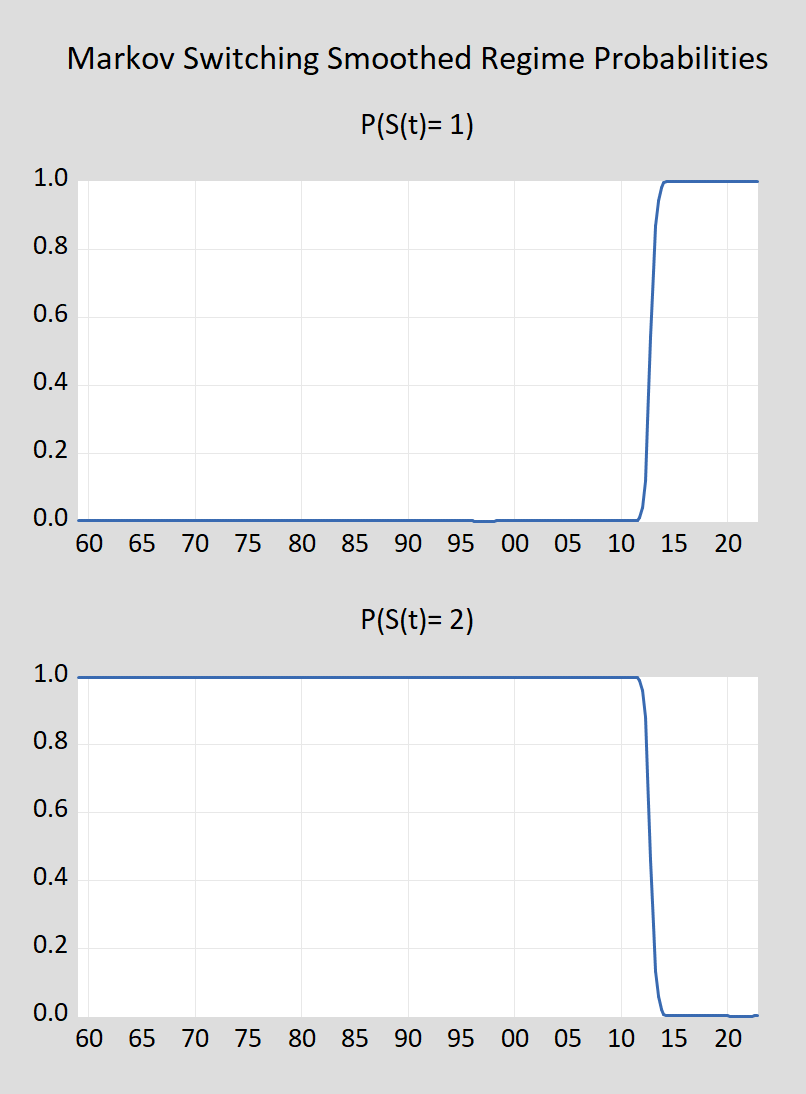 Here's the fitted values against actual, and the residual.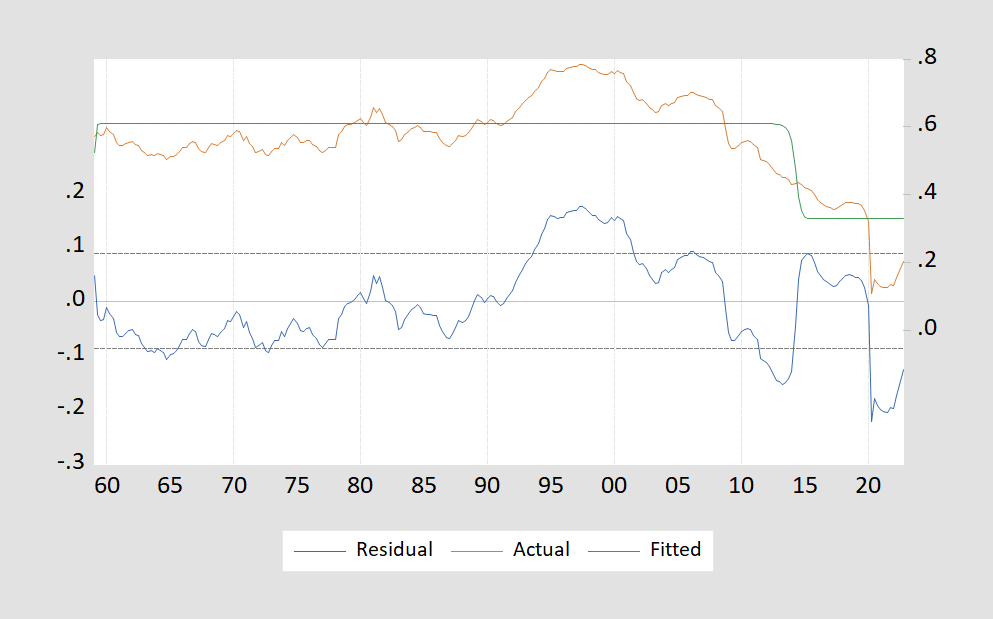 I won't claim I've done any rigorous robustness tests, or that these results are representative. The data and software are available so one can evaluate how well a two regime Markov switching model does for (log) velocity. For me, it's not great, probably not particularly useful for policymaking.
Aside from this specification being in logs, I don't think these results differ substantively from reader AS's.
If Steven Kopits meant reversion to the high velocity mean was imminent, well we haven't seen it it. If he means that there's a third regime, well, we're currently into a third, lowest mean – not an intermediate mean – regime, according to a three regime MS model.
Update, 1pm Pacific:
Rick Stryker says this should be estimated in log first differences.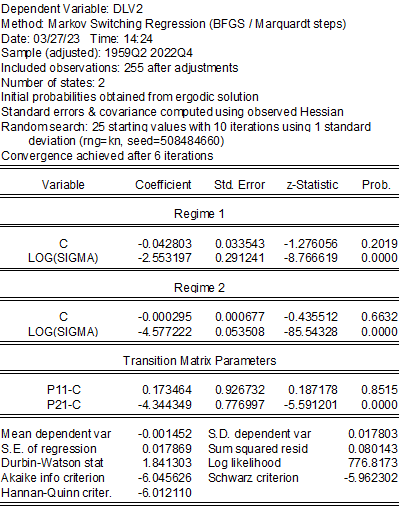 Give these regime probabilities.
A two regime model says the mean of first differences is already currently in a high growth mode. Note a first differences specification though implies no reversion to deterministic trend for that regime…