Anxiety provoking graphs generated while prepping for lecture.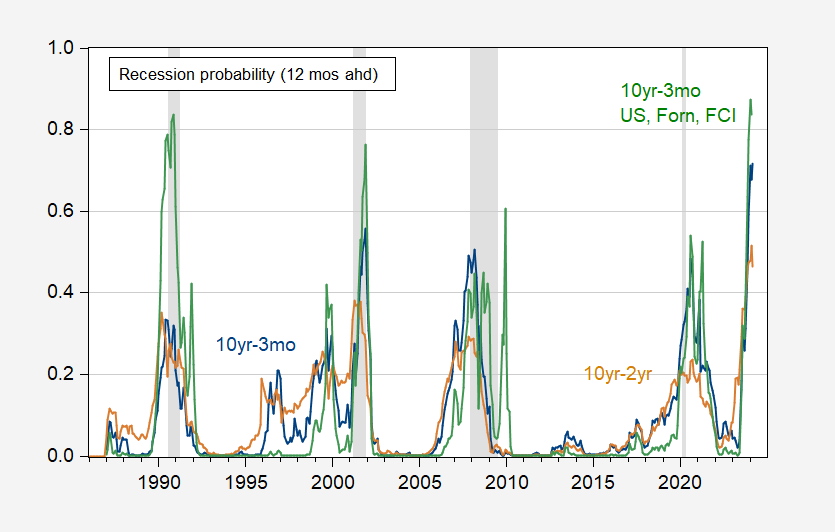 Figure 1: Probability of recession in indicated month, from 10yr-3mo term spread model (blue), from 10yr-2yr model (tan), and 10yr-3mo US and foreign term spread + national financial conditions index model (green). NBER defined peak-to-trough recession dates shaded gray. Source: Federal Reserve, Chicago Fed via FRED, OECD, NBER, and author's calculations.
Probit regression results, estimated 1986-2023M03. The US & foreign term spread + financial conditions index specification is a stripped down version of the model used in Ahmed and Chinn (2022) (i.e., I dropped the statistically insignificant variables).
Interestingly, the probability of being in a recession as of now (April 2023) is 19% using the 10yr-2yr spread, but only 2% using the 10yr-3mo spread.