From Bloomberg:
Writing in a rare column published by state news agency Itar-Tass, President Vladimir Putin's chief economic adviser said "the source of the weakening of the ruble and the acceleration of inflation is soft monetary policy." Russia needs a strong ruble, and policymakers have the necessary tools to normalize the currency value in the near future, he said.
Here're two pictures of the ruble's exchange rate (up is depreciation against USD), over five years, over the last week.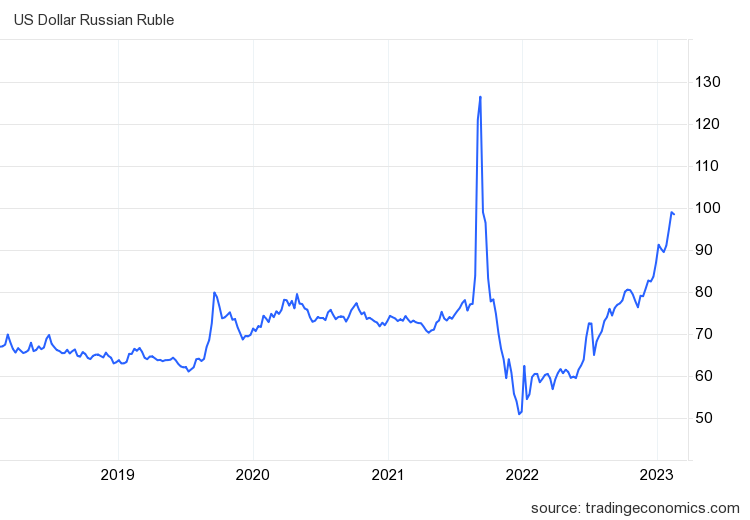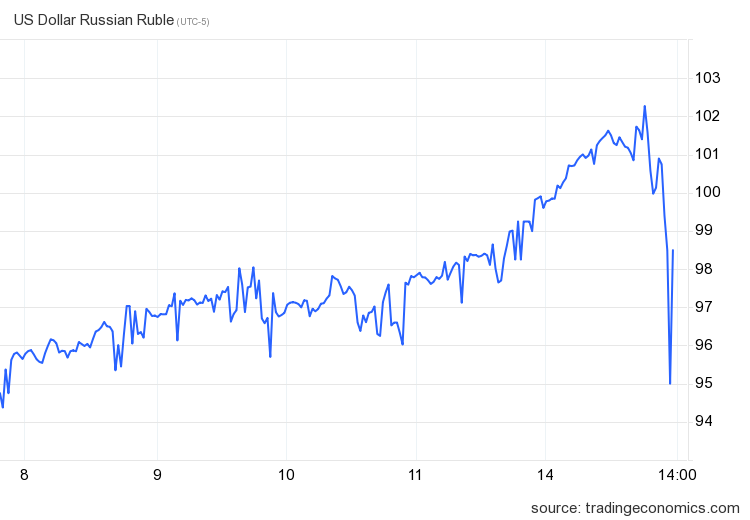 Note that the current value reflects the CBR decision to stop purchasing foreign currency. A decision is imminent on the policy rate, tomorrow 10:30am local time. The current discount rate is 8.5%. My reading of consensus of Western economists is something like 10% is necessary by year's end to stabilize the ruble (while then hammering the economy; see this post for graphical interpretation of the Russian situation in IS-LM-BP=0).
Note this is all taking place against a backdrop of intense capital controls. In that context, the deteriorating trade balance take's a driver's role.