US, Rest-of-Advanced, Emerging Markets, follow up on individual countries' term spreads in yesterday's post.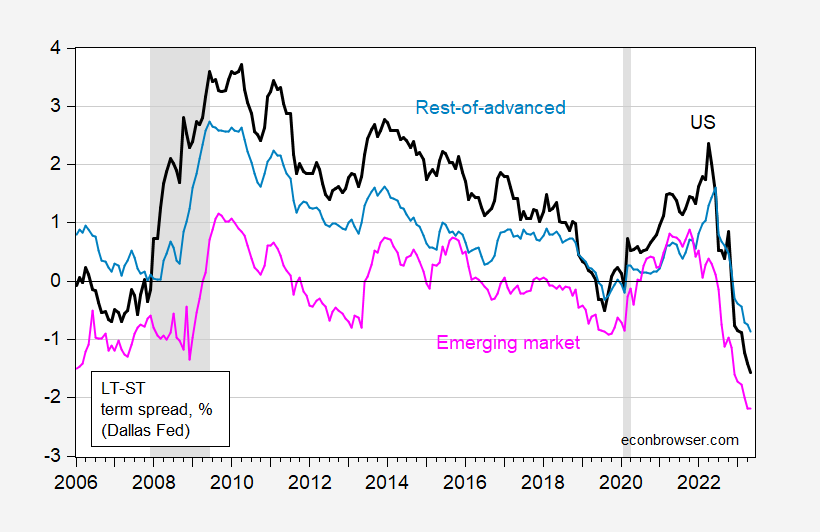 Figure 1: (5 to 10yr)-3mo Term Spread for US (black), for rest-of-advanced countries (blue), and emerging markets (pink), in %. NBER defined peak-to-trough US recession dates shaded gray. Source: Dallas Fed Database of Global Economic Indicators, accessed 6/15/2023, and NBER. 
Caution: Aggregates are US trade weighted (i.e., not GDP weighted). You can think of this as a graph of foreign term spreads, with greater weights on countries like Canada and China, with which the US trades a lot with.