From CEPR-EABCN's Euro Area Business Cycle Dating Committee (June 30 meeting), "Not Every Downturn Is a Recession"
Two quarters of very mildly negative growth has led to talk about a recession. The
Committee defines a recession as a significant decline in the level of economic activity, spread across the economy of the euro area, usually visible in two or more consecutive quarters of negative growth in GDP, employment and other measures of aggregate economic activity for the euro area as a whole. This is more than two quarters of negative growth. When trend growth is so close to zero, insignificant negative growth rates are to be observed with some regularity and may not by themselves constitute recessions. In this instance, particularly, the labour market is continuing to do well, with employment growing and euro area unemployment at its historically lowest level.
If one applied the 2 quarter rule slavishly to US data, there would be no US recession of 2001 right no (although there might have been for a few periods). Here's Euro area GDP.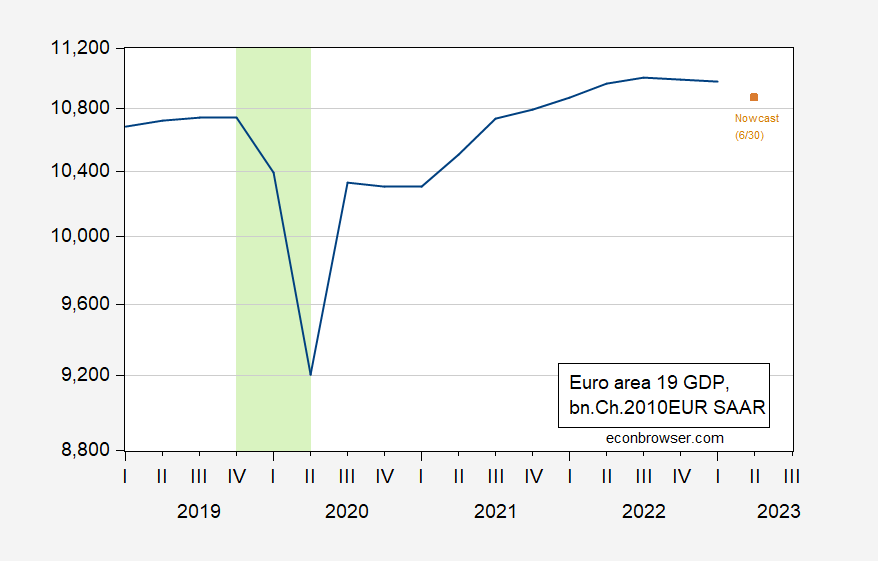 Figure 1: Euro area 19 GDP (blue), nowcast as of 6/30 (brown square), both in bn.Ch.2010EUR SAAR. CEPR-EABCN peak-to-trough recession dates shaded light green. 6/30 nowcast from Cascaldi-Garcia, Ferreira, Giannone and Modugno. Source: OECD via FRED, Cascaldi-Garcia, Ferreira, Giannone and Modugno, CEPR-EABCN, and author's calculations.
Note that while GDP has flattened out in the last two quarters, employment has continued to rise.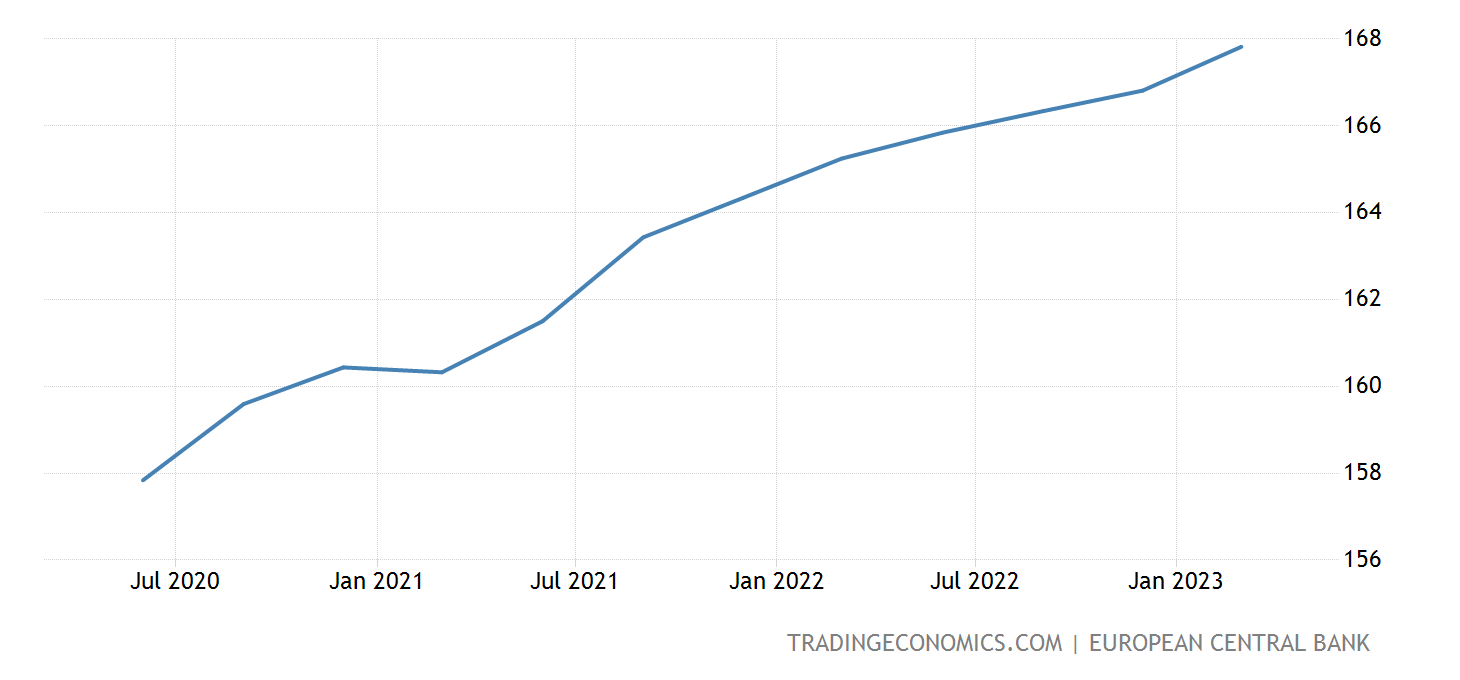 Source: TradingEconomics.com.
While recession seems to be unlikely tobe applied to Q1, there is no guarantee that when Q2 data arrives, a recession is dated, perhaps as starting in Q1 or even Q4 (The 6/30 reading is for -1.0% q/q in Q2).