MBW's World's Greatest Songwriters series celebrates the composers behind the globe's biggest hits. This time out we meet Holly Knight, the writer of anthemic hits for huge artists, including Tina Turner's signature song, The Best. Having survived – and enjoyed – 'the madness of the eighties', here she discusses her dark upbringing, fighting back, empowerment and why she feels bad for writers today.  World's Greatest Songwriters is supported by AMRA – the global digital music collection society which strives to maximize value for songwriters and publishers in the digital age.
---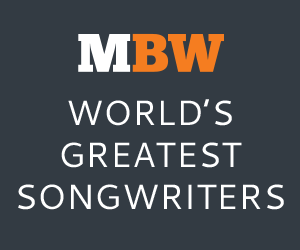 It took a Russian plumber to convince Holly Knight that she'd really made it as a global hitmaker.
Our man with the plunger was fixing the pipes in Knight's home studio when he spotted the various gold and platinum plaques on the wall. Learning that his client was a songwriter, he then noticed that Tina Turner featured on some of the discs.
"Did you write for Tina Turner?' he demanded. 'What did you write?'
"I told him I wrote The Best," laughs Knight today. "And then he started singing 'You're simply the best! 'in this guttural Russian accent, with a big toothy smile. You know you have a universal hit when a Russian plumber, whom you have nothing in common with, is smiling over a song that gives him joy. That's the beauty of music – and music was always my first language…"
Over the years, Knight has spoken that language more fluently than almost anyone else. Inducted into the Songwriters' Hall Of Fame in 2013, she wrote or co-wrote some of the biggest hits of the eighties and beyond, from Pat Benatar's Love Is A Battlefield and Invincible to Animotion's Obsession and John Waite's Change, via Aerosmith, Bon Jovi, Rod Stewart, Kiss, Meat Loaf and many more.
Those songs dominated the era when MTV ruled the world and Knight has now written her memoir of the era, I Am The Warrior – My Crazy Life Writing The Hits And Rocking The MTV Eighties; a lengthy title that belies her ability as a songwriter to get straight to the point.
The book – penned during lockdown – is similarly direct, charting her journey from classical musical prodigy to wannabe New York rock star with the band Spider to a hitmaker supreme living the high life on Los Angeles' Sunset Strip.
"It was the madness of the eighties. All the clichéd stuff you heard about, I was living that, 100%."
"I came from New York, where my life was a gritty, black-and-white film noir," she says. "And then I moved to LA and all of a sudden I was living in Fujicolor. It was the madness of the eighties. All the clichéd stuff you heard about, I was living that, 100%."
Knight doesn't shy away from the excesses of the era but, unlike many, she at least manages to make much of it sound like a whole ton of fun.
"The eighties was the last decade of excess and partying and having sex without all the things that happened afterwards," she sighs, somewhat wistfully, as she Zooms in from her lawyer's office in New York City. "It was one decade of fun, great songs and madness."
And the songs, at least, have endured. Knight – who was one of the first songwriters to sign a deal with Primary Wave, giving Larry Mestel's company a 50% stake in her publishing for a reported seven-figure sum back in 2017 – reveals that her songs are licensed more now than they ever were at the time of their release.
Not that she's just sitting back and watching the money pour in. She's not a fan of many modern hits, but she still writes, is producing new pop-rock provocateurs Le Crush and contemplating turning her life story into everything from a mini-series to a musical. She's already planning another book that will feature photos, songwriting tips and her definitive lyrics, in an attempt to correct the innumerable wrong versions proliferating across the internet.
But for now, it's time for Knight to sit down with MBW and talk about how she wrote the songs that made the whole world sing – Russian plumbers included.
---
WHAT MADE YOU WANT TO WRITE YOUR LIFE STORY NOW?
I really wasn't going to do a book except that everybody said, 'My God, you've worked with so many people, you must have great stories'. And it's true, I do have a lot of stories! But so many people write memoirs. It's like when you write a hit song: you have to have a hook.
I realized that my hook was the MTV years. It was the best thing that ever happened to me; I just happened to be very lucky that my songs were with the artists that got played like crazy. So the book is my love letter to the eighties, with all the pitfalls, struggles, silliness, sex, drugs and rock'n'roll.
---
A LOT OF BIG NAMES FEATURE IN THE BOOK. WILL ANY OF THEM BE UNHAPPY ABOUT IT?
Oh yeah. Not a lot, but there are a few people where I was just honest. This is my book, I can say whatever I want. I could have been a lot more brutal, but everything I said is 100% factual from my point of view.
---
WAS IT DIFFICULT WRITING SONGS FOR ROCK BANDS THAT DON'T LIKE TO ADMIT THEY NEED SOME OUTSIDE HELP?
Totally. It's silly if you think about it: you can have a great actor but it doesn't mean they have to be a brilliant screenwriter, they're different gigs. But somehow when it comes to music, you're more credible if you write your own stuff. That's why the Songwriters Hall Of Fame is way harder to get into than the Rock And Roll Hall Of Fame and why it means more. It's almost like they're selling out if they do a song from outside their camp. And that's a shame – all you're trying to do is help them.
---
YOU WORKED A LOT WITH MIKE CHAPMAN WHEN YOU FIRST BECAME A PROFESSIONAL SONGWRITER…
Yeah. I didn't really like being in a band – I loved performing, but all the inter-workings and jealousy, it was like a marriage. Mike was the head of [Knight's band] Spider's record label and I thought he would be pissed off at me [for leaving], because he had put so much money into the band. But he actually said, 'Leave the band, move to California, let me sign you to a new publishing deal and we'll write lots of songs together'.
"there was some sexual tension and it all went into the lyrics."
We already knew we had mad chemistry writing together because we had written Better Be Good To Me, which we wrote for Spider but ended up being the second single on Private Dancer for Tina Turner, which was the start of everything for me. Mike was my mentor. I looked up to him. He was so sought after, so the fact that he picked me was a really great endorsement.
People didn't know what our relationship was – which by the way was platonic. But because we're of the opposite sex, there was some sexual tension and it all went into the lyrics. Mike was actually very good at writing empowering lyrics for women.
---
INDEED, A LOT OF YOUR SONGS HAVE BECOME EMPOWERMENT ANTHEMS…
I had a fairly dark upbringing with my mother. One day I woke up and realized I could fight back. And once I started fighting back, it became part of my make-up. You turn lemons into lemonade as they say, and I started to write empowering songs without realising it.
As a writer, you write what you know and what you feel, and that was what was coming out of me. And it started to resonate with a lot of the new women rock singers that were coming out at the time, and who weren't going to take any shit from anybody.
---
HOW WAS IT BEING THE ONLY WOMAN IN THE ROOM IN THAT ERA?
It wasn't all fun, there was a lot of dark stuff. But I was never a #MeToo victim, nobody fucked with me. I have one story in the book where I was young and someone approached me and said they'd really like a blowjob backstage – I looked at him with total disgust and ran out of the room. But after that, I truly was a peer because once they heard me play and I started to build a name for myself, for the most part they just didn't mess with me.
---
THE FIRST VERSION OF THE BEST (BY BONNIE TYLER) WASN'T A HIT. DID YOU THINK THAT SONG HAD MISSED ITS MOMENT?
Well, actually, I told Mike I wanted to write for a pretty, up-and-coming British singer [Paul Young]. I had a crush on him and I wanted it to be like a love letter, a great song I could give him and all of a sudden he would be aware of me and then we would run off to the Amalfi Coast and get married or something!
But his manager passed on the song and I was shocked, because it's a great song and he needed a follow-up hit. So Bonnie cut the song and released it, but it didn't do much of anything. I thought, 'That's it – the song's kinda over'. Then someone got the song to Tina. So, The Best was not written for Tina Turner, but it was meant for her.
---
---
And when it came out it went to like 15 on the charts, it wasn't a big hit and I thought that was disappointing. It was a big hit all over the world but not in the US, so to me it seemed like it wasn't a hit. I was spoiled at that point – if it wasn't Top 5, it wasn't a hit.
It's crazy how, 35 or 40 years later, it's taken on a life of its own – I have never met anyone in any country that doesn't know that song. And it's licensed like crazy – it's insane.
---
WHAT DOES A SONG LIKE THAT DO FOR YOUR CAREER?
Well, I have a very nice house in the Palisades and that song paid for it! They call those songs evergreens because they can live for ever and just keep growing and growing. I like the fact that it's a positive song, because I write a lot more on the dark side.
It's hard to write a really positive song that isn't cheesy. By some luck it just tapped into the motherlode of collective society and pop culture. When Biden became president he used it in his victory speech – that was a crowning moment for me, because I voted for him.
---
LOVE IS A BATTLEFIELD, MEANWHILE, IS A VERY UNUSUAL SONG LYRICALLY AND IN TERMS OF STRUCTURE…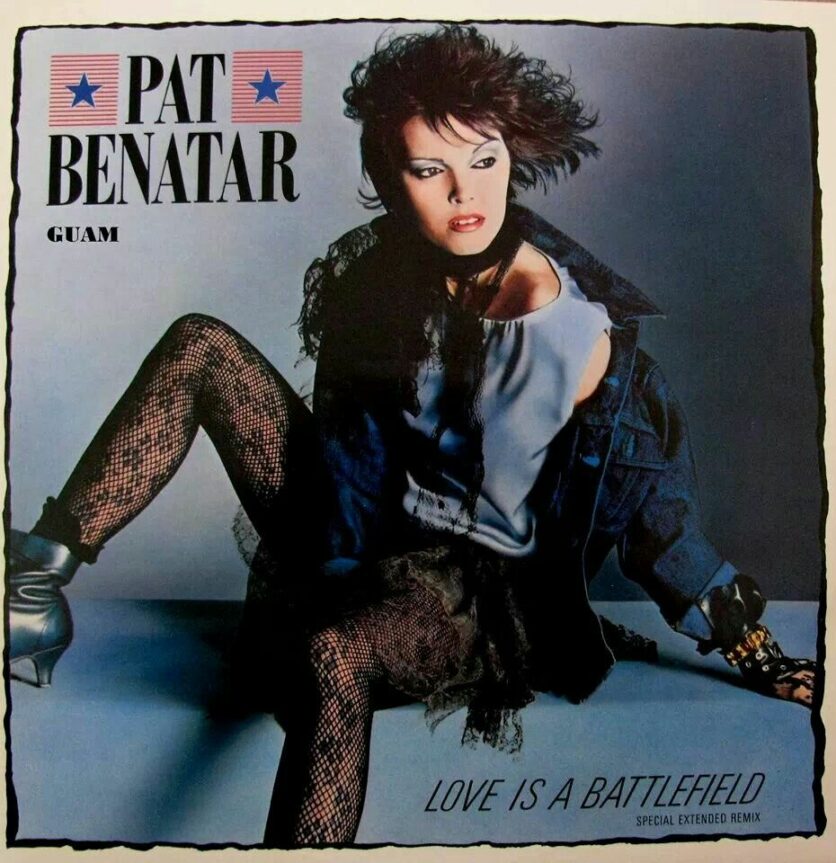 Yeah, I always try to think outside of the box musically and lyrically. When Mike and I came up with the title, we weren't thinking, 'Are people going to like it?'
We were just off the wall. We wrote the song when he taught me how to fly paper aeroplanes – we were flying them across the swimming pool in LA with lyrics on them.
"Nowadays a guy comes in delivering food who's a friend of the producer, he makes a comment and then he's a writer on the song!"
We wrote the song in one day – but we had one line we didn't like in the chorus and we took a week to write that one line. We basically just farted around, being silly, writing these stupid lyrics – we came up with a hundred lines, we just didn't come up with the one that sounded like it always belonged in there.
Whereas nowadays you'd get 10 people in the room and then a guy comes in delivering food who's a friend of the producer, he makes a comment and then he's a writer on the song!
---
WHAT DO YOU MAKE OF THE MASS CO-WRITING TREND?
I get that rap has a different way of writing and that people sample tunes all the time. But [outside of that], I figure if you have to have more than two or three people in the room, you shouldn't be calling yourself a songwriter.
I'm not interested in writing with 10 people – I'm barely interested in writing with anybody now, I write a lot more on my own because I've been doing it for so long. I do like collaboration, but one or two [people], at the most, is all I want.
---
WHO WAS YOUR FAVOURITE ARTIST TO WORK WITH?
Tina was my favorite because she was the muse I could keep going back to. One of the things I loved about her was, she's a survivor and survivors always have the best stories – I know, because I'm one myself.
But also, she hardly ever changed the demos. Other artists would, but she would honor that. If you listen to the original recording of Better Be Good To Me by Spider, her vocal is straight off the vocal of our singer and I love her for that. As songwriters, we put a lot of thought into it so when a producer comes along and wants to change it just because he can, it's really annoying.
---
DOES SONGWRITING GET THE RESPECT IT DESERVES FROM THE INDUSTRY?
[Laughs] No fucking way! It never did. Year after year, the Rock And Roll Hall Of Fame never mentions the writers. When it comes to musicals, our name gets shoved in the back of the playbill, while on the main page you get the wig designer and the set designer!
I'm not complaining, because I've had an incredible life, I've made lots of money doing something I love  – I would have done it for free but, as it turned out, I didn't have to. Which was good, because I didn't have a Plan B. But there's such a lack of respect.
"how dare you say that?! If you were capable of writing the song you would have – and you didn't."
I feel really bad for writers these days. There was one artist where we had a huge hit and they said, 'Oh, we changed the production so much, we were practically writers on it'. And I was like, 'No, no, how dare you say that?! If you were capable of writing the song you would have – and you didn't.'
---
YOU MADE YOUR MONEY IN THE CD ERA – HOW DOES STREAMING COMPARE?
It's much harder. It's ridiculous, because now the record companies make a big blanket deal – they'll sell all the artists on their label to someone who pays one big lump sum. I don't even know how songwriters survive on that. I was very fortunate, but there are a lot of things that need to change for songwriters these days.
Musicians come in to do sessions and they have to get a basic scale. But if a songwriter gets together with someone to write or they write a song for someone, they're basically doing it on spec. They only get paid if and when the song is a hit – if not, they've basically worked for free and that's not fair.
---
IS THAT WHY YOU DID THE PRIMARY WAVE DEAL?
Well, I was offered stupid money and the way the world is now, with everything going on between the pandemic and politically, you just don't know from one day to another what's going to happen. So I partnered with a really good company.
They've got me so much licensing. They've very tastefully exploited my songs and got them out there like I've never seen before. The biggest artists are all cashing in because the future is uncertain.
Although I would say it's nice if you can hold on to some of [your copyrights] because it's your legacy and it only gets more valuable with time. And it has to be a lot of money to make it worth your while!
---
IF YOU COULD CHANGE ONE THING ABOUT TODAY'S MUSIC INDUSTRY, RIGHT HERE AND NOW, WHAT WOULD IT BE AND WHY?
Bring rock back. Rock got played a lot in the eighties and there's no reason why there isn't an audience for it now. There are bands out there, they just don't get the shots they deserve.
There's a band called The Pretty Reckless that I really like. I like The Struts too, but I think they need to work on their songs a bit more. They need to work with somebody like me! And I'm really excited about Maneskin – they're fantastic. I would work with them in a heartbeat.
So rock is not dead and maybe they're one of the bands to bring it back. I'd like to see some balls come back and music not be so processed, so digital with autotune on everything. There is no reason why there can't be room for anything.
* I Am The Warrior is out now, published by Permuted Press.
---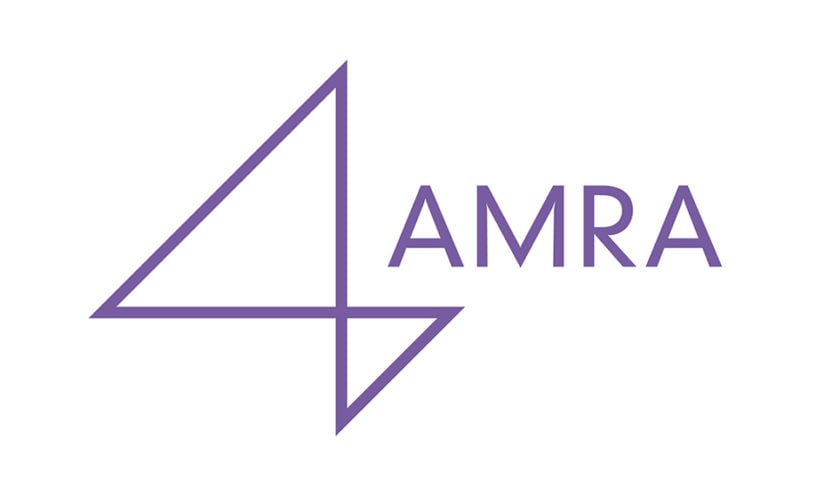 AMRA is the first of its kind — a global digital music collection society, built on technology and trust. AMRA is designed to maximize value for songwriters and publishers in today's digital age, while providing the highest level of transparency and efficiency.Music Business Worldwide